Follow the steps below...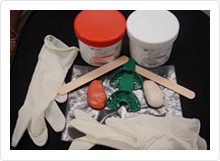 Unpack your Mold kit.
This mold kit is an empression material used to take a perfect imprint of your mouth. The better the mold, the better your gold teeth will fit. You wiil use this mold kit to make your empression by following the instruction below.
Start with compund A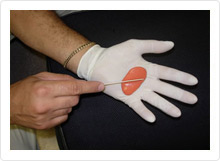 With groves on, take a fair amount of Compond A in the center of you palm. Stir it untill it has a medium stiffness
Add equal amount of compound B.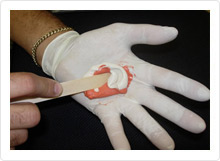 Mix Compound A and Compound B quickly.(Finish the mixing in 20-30 second)
Mix until uniform in color.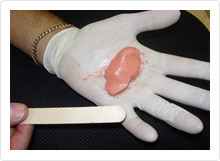 Place moe text here
Put the finished putty in the tray.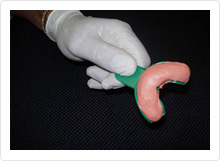 Fill up the tray with the compound mixture and immediately proceed to step
Bite into the compound mixture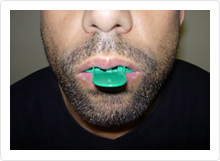 Lift up your lip and put the tray in your mouth in the front of your teeth don't move the tray out of your mouth. wait for 5-7 minute and then take it out. finally wash it with water.
Snap out tray and examine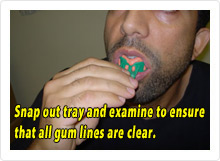 Make sure the gum line shows up like the picture. Never take off the finished putty from the tray. Send us two mold and we will choose the best one.
Finished mould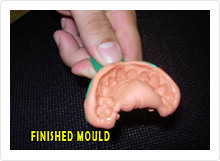 Rinse finished mould.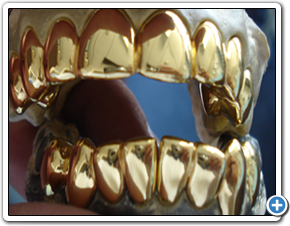 Watch this video
Watch the above video. It will give you give you step by step instructions on how the process works from start to finish. If you have any qustions free to contact us using the details below
.